2023 Guide: Free Hotel Email Templates Guaranteed to Optimise Guest Communication
All hoteliers know the importance of maintaining communication with guests throughout their stay. This means you promptly respond to reservations, enquiries and cancellations, providing all the essential pre-stay information, keeping them abreast of any developments throughout their stay, and following up on them after departure.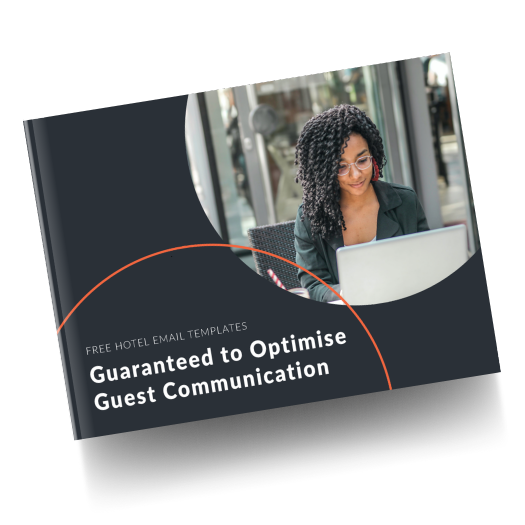 Booking Confirmation
This email is a must-have for any hotel manager as it immediately alerts the guest that their booking has been acknowledged. This template has all the necessary information, such as the reservation dates, room type, payment information and any additional services or amenities.
Pre-Stay Email
The pre-stay email is a great way to provide valuable information like tourist attractions and prepare guests for their upcoming stay. With this email, the guest can purchase extra services to enhance their stay which means the hotelier can boost revenue even before the guests arrive.
Post-Stay Email
Guests like to feel appreciated, and the post-stay email is a great way to thank guests for their stay, get feedback on their experience, and encourage them to come back. A great means of encouragement is loyalty coupons or discounts. This template can also have a call-to-action where you ask guests to leave feedback on popular travel sites like TripAdvisor and Expedia or ask them to complete surveys.
Empower Yourself With Everything You Need to Know About Hotel Revenue Management