Free Online Hospitality Tools And Calculators
Discover more about hospitality metrics that can help your hotel to boost success. Our range of free online hospitality tools and calculators gives you personalized insights into your property's performance. Calculate today and start creating strategies for tomorrow!
Renew your love for hospitality with a fully integrated HMS.
More Useful Resources Every Hotelier Should Bookmark
The Complete Buyer's Guide to Hotel Management Software for Independent Properties
Ready to make the perfect investment? Our buyer's guide provides you with a comprehensive checklist that is completely editable so that you can personally compare software vendors' tools and features against each other.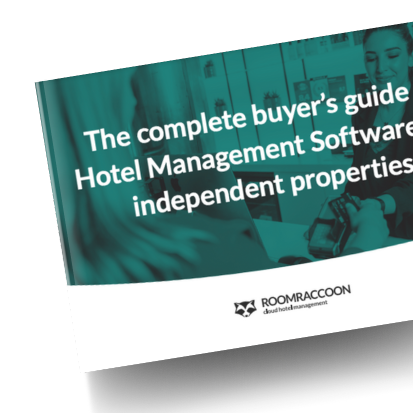 December 1, 2023
Today is a truly exciting day as we announce the acquisition of iHotelligence, a Hotel Management System servicing independent hoteliers in Ireland.  This marks our very
[…]
November 30, 2023
The hospitality industry is constantly changing, and we're right there with you, innovating to keep up with today's guests' ever-evolving expectations. The product team at RoomRaccoon
[…]
November 28, 2023
In this blog, we'll be exploring what hotel reports are, why you need them, and what the most important reports are. You'll get the inside scoop on how you can boost your property's performance with reporting features from a hotel management system.
Subscribe to our newsletter for more on the latest hospitality & RoomRaccoon updates delivered straight to your inbox.